About Us
Welcome to the world of MultiToolBlade.com.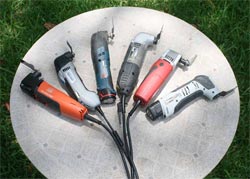 We specialize in replacement blades and cutters for all multi-function power tools.
Regardless of your oscillating power tool make or model, it is our goal to be your one stop supply center for everything needed to maximize the range and versatility of your cutting experience.
We feel there is an endless list of uses and applications for these oscillating power tools that are still yet to be discovered at this time. Multitoolblade.com will be there every step of the way by quickly offering affordable new products and accessories as they become available to us.
Our valued customers are quickly becoming the foundation of our success. In return we will do whatever we can to make the job of woodworking or other cutting tasks enjoyable to you by providing the best products at the best discounted prices.
We are committed to achieving 100% customer satisfaction. We value your feedback and your comments, so please feel free to contact us.